News & Events
Event Calendar

Event Calendar
2022 Fall Fair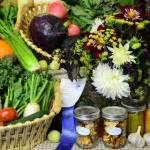 Saturday, September 10
10:00 AM
-Sun September 11, 2022
3:00 PM
Fall Fair 2022
Join the South River Machar Agricultural Society at the South River-Machar Arena & Community Centre (1 Lincoln Ave, South River) for the 2022 Fall Fair!
Events include: Parade, Western Light Horse Show, Lumberjack Competition, Live demonstration of raptors, Kids Games, Heavy Horse Pull and so much more!
Events start on Saturday September 10th 2022 at 10:00 A.M.
For more information about event and registration please click this link to 2022 Fall Fair Booklet
---
There are no Community Events to show.