News & Events
Event Calendar

Event Calendar
Intro to Disc Golf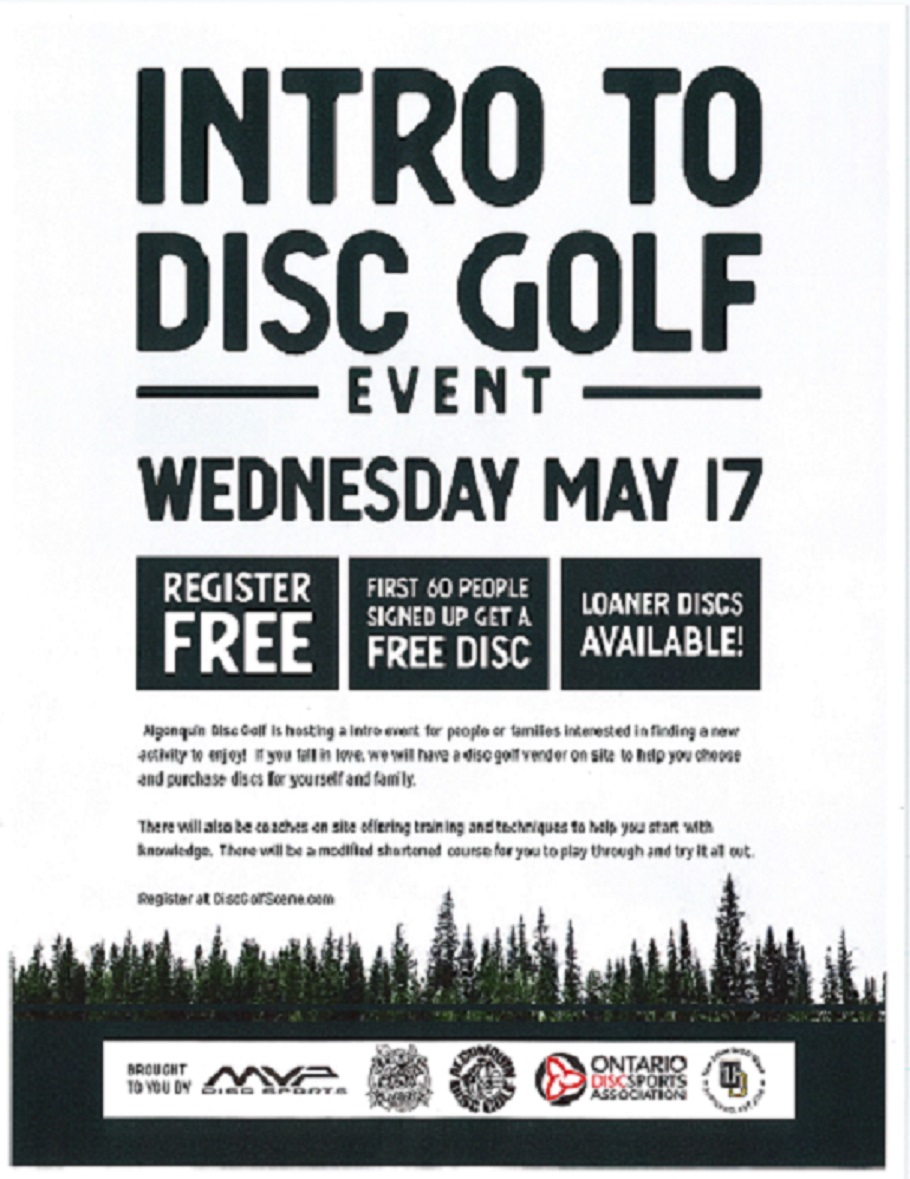 Wednesday, May 17, 2023
Intro to Disc Golf Event
Wednesday May 17
Algonquin Disc Golf is hosting a intro event for people or families interested in finding a new activity to enjoy! If you fall in love, we will have a disc golf vendor on site to help you choose and purchase discs for yourself and family.
There will also be coaches on site offering training and techniques to help start with knowledge. There will be a modified shortened course for you to play through and try it all out.
To register please visit DiscGolfScene.com
Brought to you by:
Disc Sports, South River Blackfly Festival, Algonquin Disc Golf, Ontario Disc Sports Association and Top Link Disc Golf.
Event will take place in the beautiful Tom Thomson Park in the Village of South River.
---