News & Events
Event Calendar

Event Calendar
NAISA presents Threads of an Unwritten Future by Kelly Ruth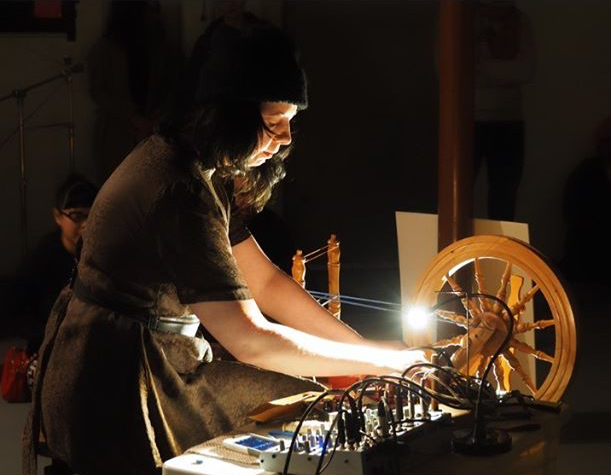 Thursday, December 7
1:00 PM
-Sat December 9, 2023
2:00 PM
Join NAISA December 7 to 9 for other-worldly performances by Kelly Ruth.
Threads of an Unwritten Future by Kelly Ruth
In-Person Performances: December 7 – 9 @ 1 pm
Performance in Second Life: December 9 @ 7 pm
Artist-guided Installation Experience: December 7 – 9, 10 am – 4 pm
Exhibition: December 7, 2023 – January 8, 2024
NAISA North Media Arts Centre
313 Highway 124, South River, Ontario
Free in Second Life. Pay-What-You-Can Donation for in-person
Join Edmonton artist Kelly Ruth at NAISA - or in the virtual world of Second Life - from December 7 to 9 for her new piece Threads of an Unwritten Future. She will use the sounds of a weaving loom manipulated by electronics effects pedals and integrate that into her customized environment in Second Life.
If you are new to Second Life, and are curious, then this is a great opportunity as Kelly Ruth will be on hand to guide you through the experience at the gallery and café at NAISA. The installation will continue after she leaves South River and will be available until January 8.
Second Life is free to join. It is used by many artists and musicians as a hub for collaboration and for just hanging out with like-minded people.
---