Community Services
Arena & Community Centre

Arena & Community Centre
A Lincoln Avenue
South River, Ontario P0A 1X0
Phone: (705)386-2622
The South River - Machar Community Centre & Arena is home to a number of groups and activities. The facility is well equipped to accommodate a variety of sports, recreation, culture and leisure activities.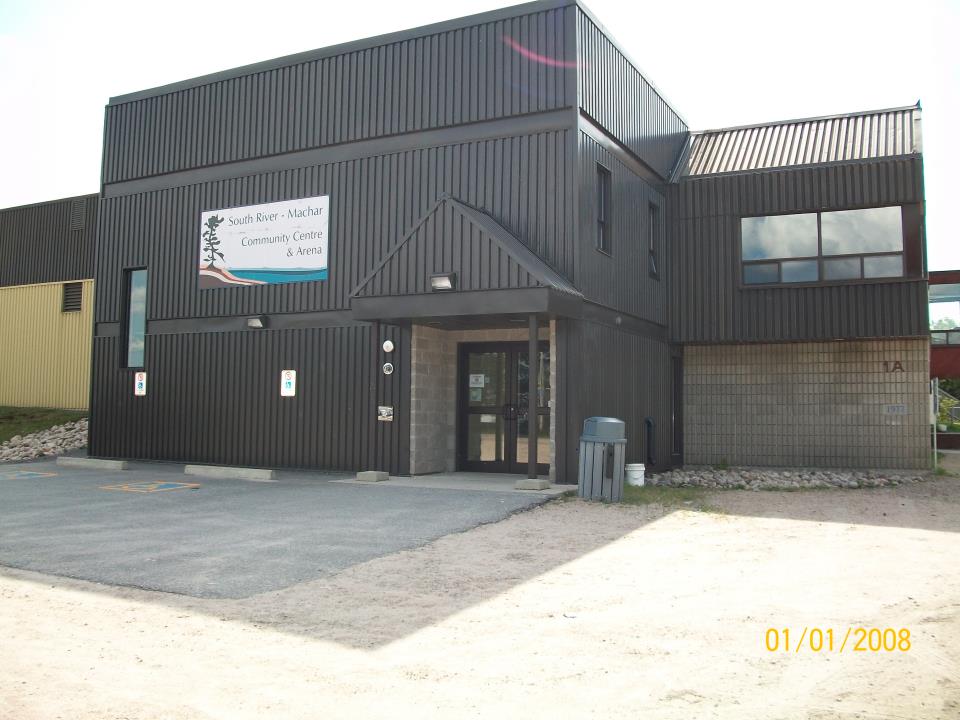 Features of the facility:
Arena ice from July to March;

community centre space;

lift/elevator provides access to the community centre located on the second floor;

well equipped kitchen;

snack bar;

skate sharpening;

clean and friendly service.
Please call the facility directly to schedule your event or ice time.
Click to see a list of User fees. Arena Rates 2020-2021
The South River - Machar Arena & Community Centre is also home to the Almaguin Spartans, 2015/2016 Northern Division Champions of the Greater Metro Hockey League! Check out their website for more information about the players and league information www.spartanshockey.ca.
Pickle Ball is available at the arena - Pickleball South River