News & Events
Emergency Alerts
Latest News

Chris Fraser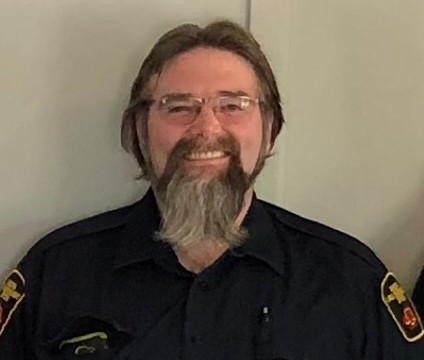 The Village of South River was deeply saddened to learn of the passing of our Municipal Law Enforcement Officer Chris Fraser, his wife Emily and daughter Kelly.
Municipal Law enforcement was a new career to Chris when he joined the Village in 2016 and working with the Townships of Joly and Strong, he never stopped learning and growing in his chosen profession.
Chris was a big man, with the nickname "Tank" and even bigger heart. Always ready to help and prepared to do whatever he could for those around him both professionally and personally. We benefitted greatly from his "get it done attitude" and always with a story and a reminder to keep smiling.
Chris was passionate about all things automotive which were only surpassed by his love and dedication to his family, always caring for and leading them. The love could be heard in his voice as his stories usually were about Emily and his children.
Chris will be deeply missed at the Village, a one of a kind that will never be replaced.
In order to assist his family, a trust account has been set up by the Township of Strong. E-transfers can be sent to info@strongtownship.com or under account #05022-1006048 by visiting your local RBC Branch.
Our hearts and prayers are with family and friends at this very difficult time.
---