News & Events
Emergency Alerts
Latest News

Water Leak Update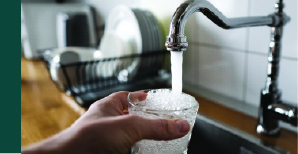 Water Update– Village of South River
We would like address the concerns of those Village of South River residents who may be experiencing issues with the taste and odour of their water over the last few weeks.
The raw water characteristics of the South River – the source for our drinking water – are constantly changing, and are contributing factors when it comes to odour, taste and colour changes in the treated water. Please note that, although unpleasant, these issues are aesthetic only. The water is regularly tested and meets all provincial drinking water regulations. We would like to take this opportunity to assure residents that we are currently working with our water operator, the Ontario Clean Water Agency (OCWA), to refurbish filters in an effort to improve the drinking water aesthetics.
OCWA has now ordered the replacement materials and will begin installation as soon as they are received. Once installed, residents should notice an improvement in the odour and taste issues they have been experiencing.
We thank you for your patience while we deal with this matter.
If you have any concerns, please contact the Village Office at 705-386-2573
---