News & Events
Emergency Alerts
Latest News

Water Main Break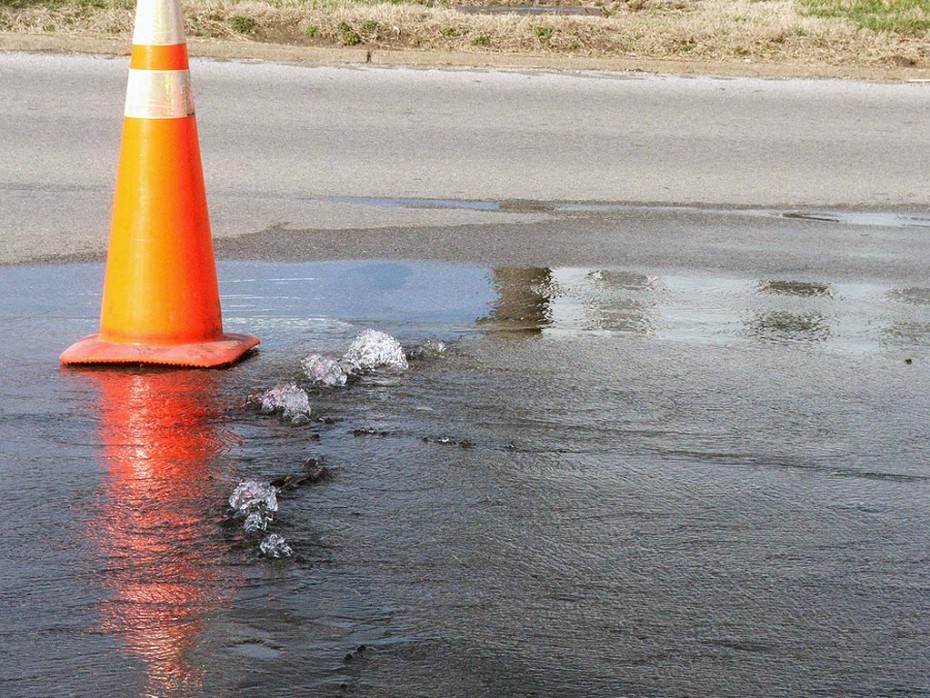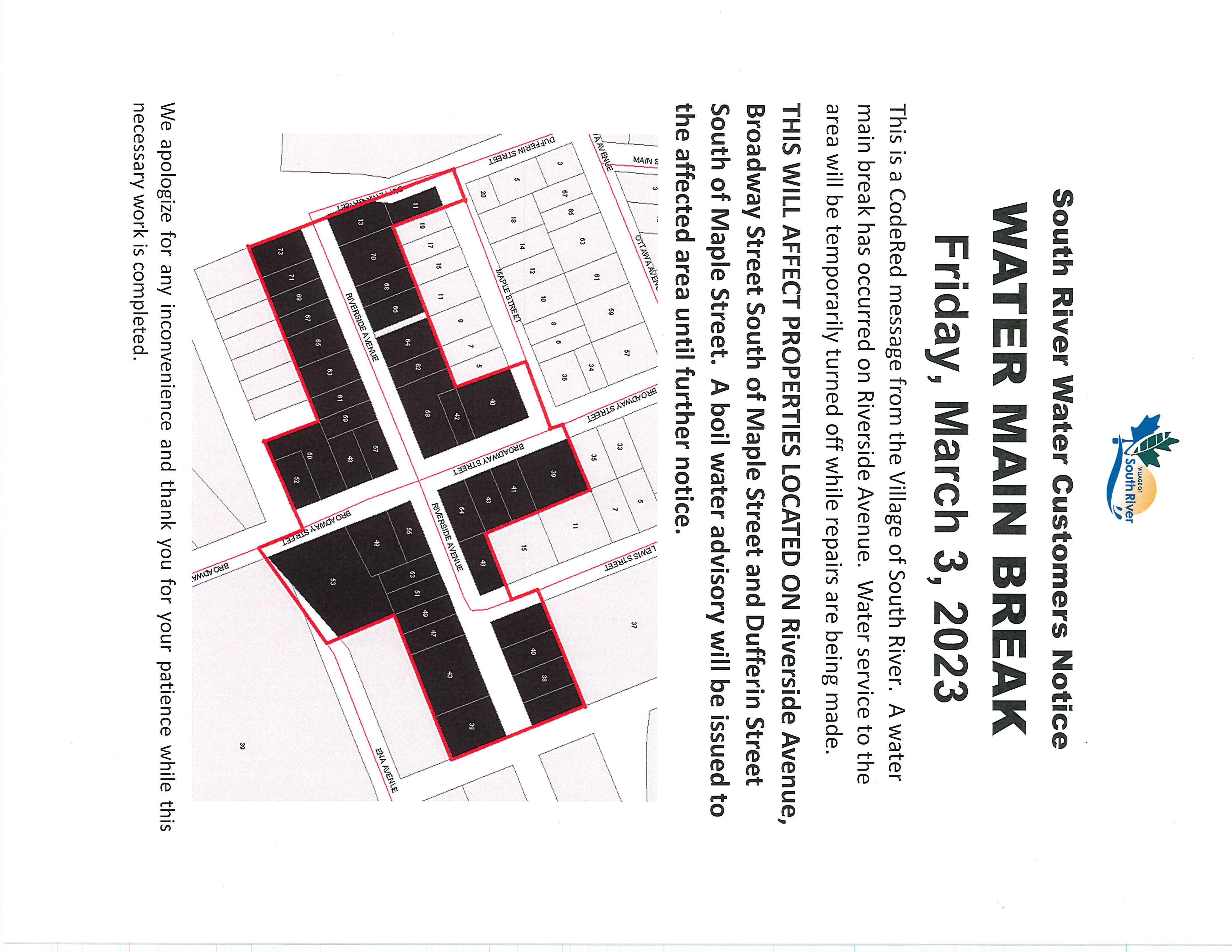 South River Water Customers Notice
WATER MAIN BREAK
Friday, March 3, 2023
This is a CodeRed message from the Village of South River. A water main break has occurred on Riverside Avenue. Water service to the area will be temporarily turned off while repairs are being made.
THIS WILL AFFECT PROPERTIES LOCATED ON Riverside Avenue, Broadway Street South of Maple Street and Dufferin Street South of Maple Street. A boil water advisory will be issued to the affected area until further notice.
We apologize for any inconvenience and thank you for your patience while this necessary work is completed.
---